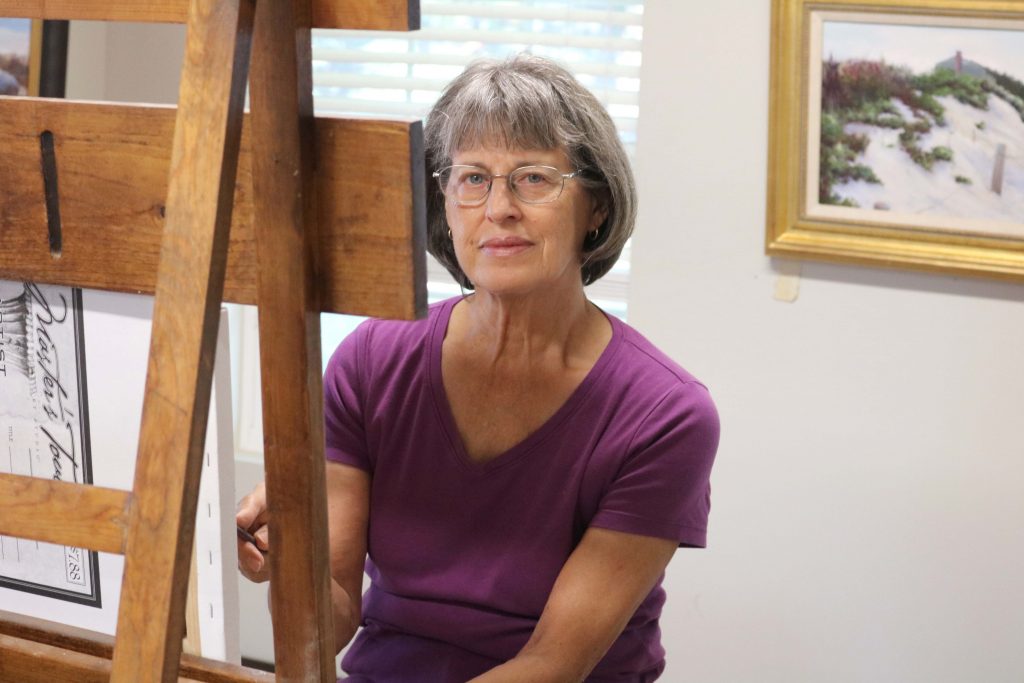 Artist's Statement:

"Art is more than a hobby to me. It is a full time passion. Everything I see, I picture in a painting. The play of light on objects in nature fascinates me. Capturing that effect, is one of my biggest challenges. I feel fortunate to be able to spend my hours doing what I love."
Biography
Workshops with Matt Smith, Dan Gerhartz, Mark Flickinger, Tom Lockhart, Kim English, Elizabeth Pruitt, Michael Albrechtson, Jeff Legg, John Pototschnik and Scott Christensen
Member of Kansas Academy of Oil Painters, Wichita Women Artists,and associate member of Oil Painters of America, National Oil & Acrylic Painters and Signature Artist NAOPS.
Juried Shows: 2004, 2012, 2014; National Small Oil Exhibit; Regional Show-El Dorado; Wichita Garden Show; 2006, 2007, 2009, 2010, 2013, and 2014 National Oil and Acrylic Painters Exhibit; 2015 Noaps Signature Artist exhibit, 2014 Mountain Oyster exhibit, Tuscon, AZ, 2006 American Plains Exhibit; 22nd and 26th Annual Conservatory Classic, Clifton, TX.; 2009 & 2013; Paint the Parks; and Kansas Park Trust: 2009 & 2010 Visions of the Flint Hills. Kansas 150 Exhibition 2nd Place. Also shown at: Carriage Factory, Larksfield, Wichita City Arts, Wichita Center for the Arts and CenturyII.
Galleries: Southwind Gallery, Topeka; KS, Reuben Saunders Gallery, Wichita, KS
RN—St Francis School of Nursing-Wichita, Ks. BA–Ottawa University-Ottawa,Ks, CRNA–Wichita Clinic School of Anesthesia.
Exhibitions
Exhibitions 2017
Artwork available presently at the galleries listed above.  More information available on my contact page.